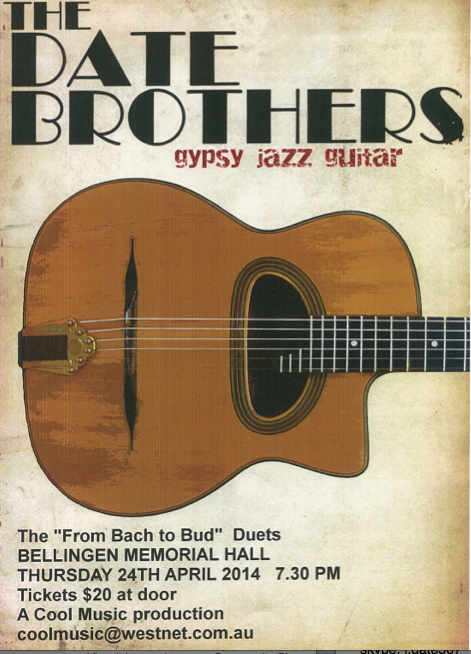 Who

Bach to Bud

When

Thursday, April 24, 2014

Where

35 Hyde St
Bellingen, NSW, Australia 2454

Other Info

The Date Brothers "From Bach to Bud "
A concert of guitar masterworks
Bellingen Memorial Hall Thursday 24th April 7.30 pm tickets at door $20
Ian Date - acoustic guitar Nigel Date - acoustic guitar

This visit to Bellingen is a part of the 7th Australian tour by the Date Brothers
The concert features music from their latest CD "Bach to Bud".
This wonderful selection of music from Johann Sebastien Bach to Bud Powell spans 300 years and comes from North and South America, France, Scotland and Norway.
Beautiful melodies, original arrangements and improvisations played with passion and great style on acoustic guitars.